Dalun
Imnisvael
At the Center of the World is a domain called by many: Imnisvael. This is a great mountainous realm of snow and ice home to the greatest of frost beasts. It is a nigh-mythical land of mastodons, giants, and dragons. Far to the southwest lies Dalun's border realm Rokourd which serves a door between domains.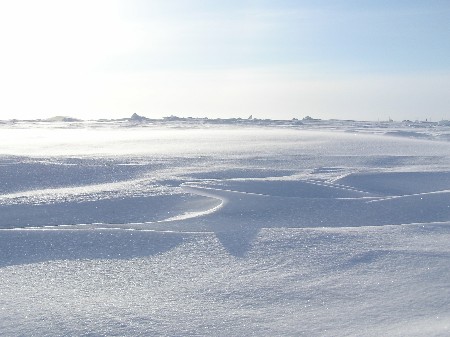 Imnisvael is a nigh-endless realm of snow, ice, and peril
The land of Imnisvael is often the subject of many a tall tale and legend, so it is difficult to identify its true qualities. However, all of the tales agree that it is a vast realm of eternal cold. Some claim that the sun never sets there and others say that the sun does not shine at all, instead strange prismatic lights burn along the night sky. Many claim that there are towering giants and mythical creatures from the elder days of creation that roam the tundra.