Dalun
Eltgaard
Located in the very northernmost reaches of the Dungardt Mountains, Eltgaard is the oldest and mightiest of dwarven cities. The city itself is nestled at the convergence of four great peaks. Built entirely from stone, Eltgaard is as much a fortress as it is a city. The very homes of the dwarves, from a lowly laborer's abode to a high-lord's manse are all carved from raw stone. A network of vast bridges connect the city to the nearby mountain walls and form a dense web of multilayered city-platforms, some of which are hewn directly into the sides of the mountains and others suspended on thick columns of stone.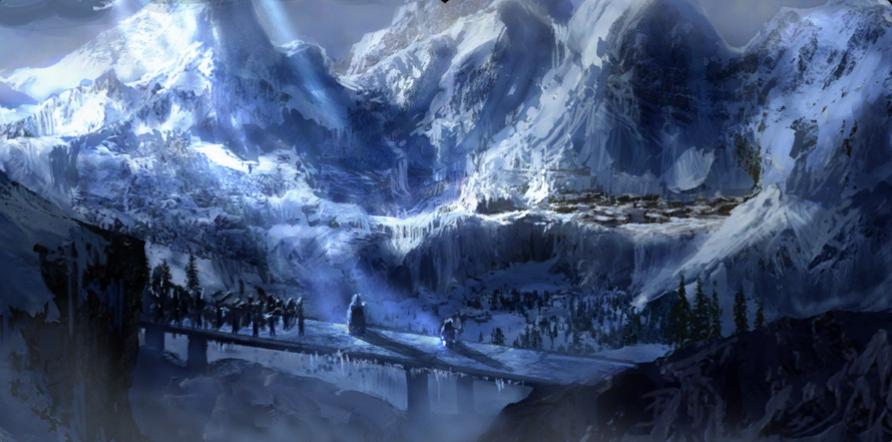 Over the city's long history it has held against attackers of all sort from every direction. During the Age of Fire the dwarven defenders, with the aid of their gnome allies, were able to repel the advances of the Adranatan armies at Eltgaard. This is a point of pride for many dwarves and this is partly why the dwarf and gnome kind have managed good relations over the generations.
In the recent past a giant by the name of Golthos, the self proclaimed "tyrant king," has taken the city by force. Golthos is a mighty warrior himself, but also a charismatic leader and has managed to rally a large confederacy of orcs, ogres, goblins and giants to his cause. The shame upon the dwarf clans and their high king is great for allowing the city to be captured, but there is little that the outlying dwarf territories can do to retake the city for it truly is a magnificent fortress.